Based on your location it seems like you might be looking for the Canadian site.
Would you like to continue, or switch to the Canadian site?
Customer Service & Technical Support
Broan-NuTone is dedicated to quality customer service. We are available from 8:00 AM to 5:00 PM ET.
Customer Service
Broan & NuTone Products
1-800-567-3855
Questions & Solutions
Select you product type to see many of the more common questions we receive. If you don't see an answer to your question, please call us for assistance.
Frequently Asked Questions (FAQs)
Troubleshooting Guides
Service Excellence
Broan-NuTone is a past winner of the International Service Excellence Award in the Visionary category from the Customer Service Institute of America. The award is given to the company that best displays dedication to both its customers and team members, while constantly seeking ways to improve. The Visionary category recognizes companies at the industry forefront in regards to product innovation, education and relationships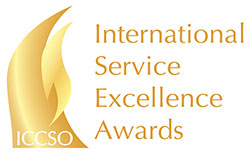 NOTE: Broan-NuTone Installation Guides and Specification Sheets are for current models only. Please contact Broan-NuTone Technical Support for older model parts or install guides or spec sheets.